6 tags
8 tags
6 tags
6 tags
5 tags
2 tags
2 tags
2 tags
2 tags
2 tags
3 tags
2 tags
3 tags
Passionate Visions
I want you I want you to help me I want you to help me break free Break free of my mind's constrictions So I can live out of my passionate visions I can see us enjoying each other's bodies As I lay here surrounded by my fantasies I want to have my way with you But I need your help to let my inner temptress show through First sight of you gets me instantly wet It's been this way since we...
Parasites
Hurt Rage Anger Disappointment Disillusionment Sinking Falling Bearing The weight overtakes me Forces me to my knees Takes my passion Leaves me bare, open A carcass rotting To be eaten by scavengers Hazy revelations It was you all along You were the hunter You took all of me Used me to better yourself To get to higher levels Left me behind With your footprints on my shoulders...
1 tag
Ramblings on a train ride...
Sorting Through My mind was often disregarded/abused/disrespected And… I don't always know how to present it So I give you my body hoping that through it you'll see my thoughts Completely blind searching on your part Clueless to what you are supposed to be seeking You get wrapped up in/trapped up in my physical pleasures Not seeking more because I never presented all my other...
Results of last night's mood music...
GOURMAND (unfinished, I think) I had this thing for Chocolate Rich, dark, thick & bittersweet But it was the best thing ever in the moment I craved it Dreamt it Loved it The way it stayed on my tongue Teasing, tempting me to overindulge And I did, every single time I invested in everything it offered Had stock in its outcomes But in the end, the taste faded It dimmed my senses...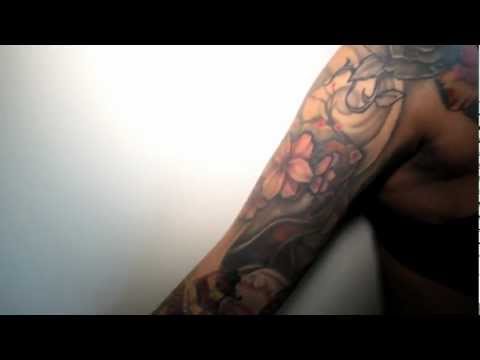 Crossed Signals... (unfinished)
I take chances with myself often Maybe too often Even though everyone around me is guarded and jaded I'm still open to possibilities and opportunities Holding back is a battle with my inherent nature Though I was molded to be emotionless I am everything but I am all that you never knew that I was But you'd never know because you make assumptions Beliefs that pain me and sit in...
Slipping...
Some nights I fall asleep to thoughts of you and I'm taken on a dream ride beyond my waking imagination arising in the morn to longing for and joy of knowing you
Random streams of thought...
Passion for you/it unable to be conveyed, erupts into uncontrolled self pleasure/self expression…